Culture Matters – An Origin Story
Understanding the origin of Quink Fair can help you decide if this is the right event for you. Here are some inspirational parents of Quink Fair…
Burning Man is a huge temporary city built in the Nevada desert every year. Burning Man is a Bacchanalian arts and music celebration with pyrotechnic displays. But Burning Man is more than fire and noise – a surprising number of participants re-examine their lives and assumptions because they are inspired by the event. Burning Man has inspired a number of regional events around the world. An important piece of Burning Man culture are the "man burn" and the "temple burn", these have been embraced (though transformed) by Quink Fair.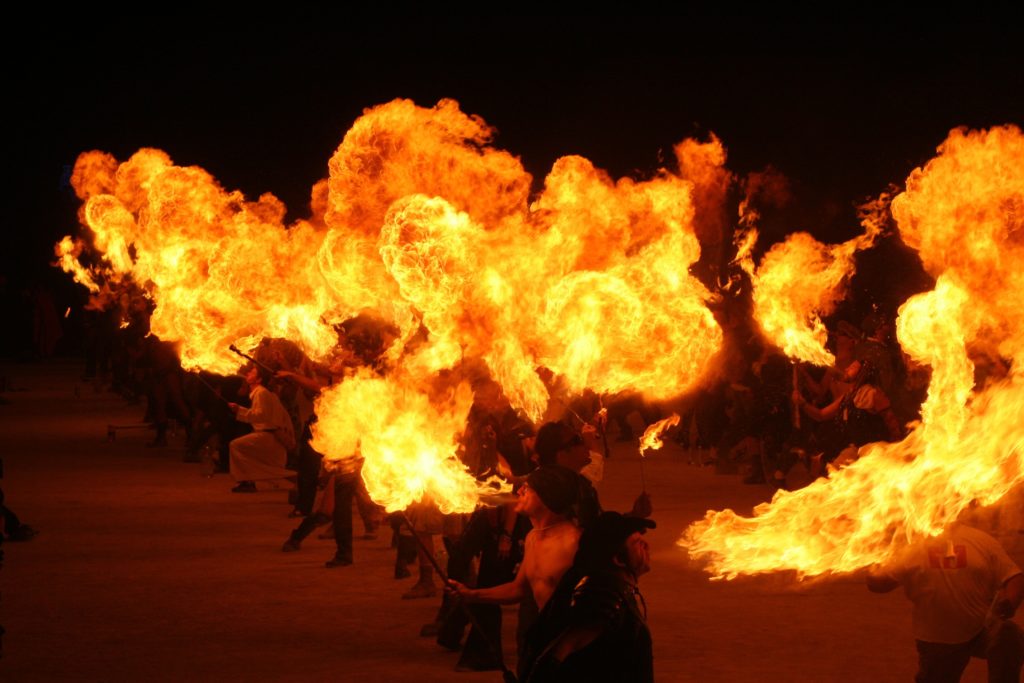 The Rainbow Gathering is a hippie gathering in a remote national forest location which does not use money and has no leaders. Rainbow has core values of sustainability, gifting and sharing and does a deep clean up in an effort to leave no trace. Quink Fair embraces the idea of not using money within the event (though unlike Rainbow we do have to charge an entrance fee). All of the Quink Fair organizers are unpaid volunteers.
The Twin Oaks Communities Conference introduces folks from the mainstream to more collective ways of living, helps people find intentional communities to live in and shares tools on how to cooperate. Core to the mission of QuinkFair Is introducing people from outside the intentional communities movement to especially income sharing communities and ones local to Louisa County where the event is being held. There will be both workshops and exhibits on communes and intentional communities.
Network for New Culture Camps seek to build a sustainable, violence-free culture through exploring intimacy, personal growth, transparency, radical honesty, equality, compassion, sexual freedom, and the power of community. Like QuinkFair event, New Culture Camps have workshops and activities which invite participants to challenge their life assumptions and become more of who it is they would like to be. To enable this exploration, especially with other people, these events are steeped in a deep consent culture. QuinkFair Is committed to creating an active, positive, and healthy consent culture.
The fusion of the culture of these events inspires the organizers of QuinkFair. What piece of culture will you bring?